We have a farm in Chester (NY) and it's a place to learn and grow and to try and make our pocket of the world a bit better. Our chefs cook what we grow and we grow what they want to cook. We take our team and our friends and we look at tiny seedlings and understand that, even though it feeds us, what comes from the dirt is more than food.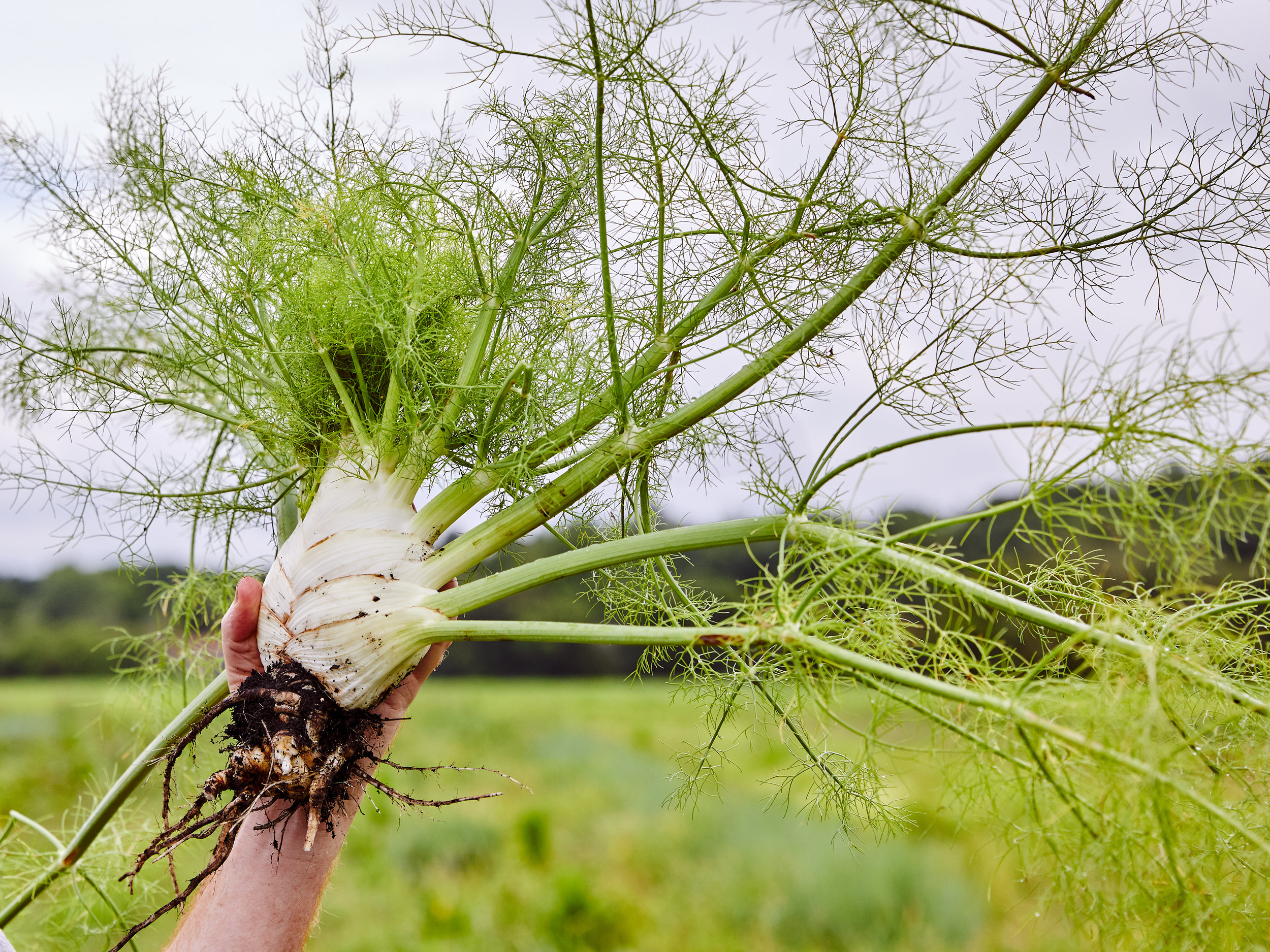 Not much! We've pulled everything out of the ground and are waiting for the first frost in Chester NY.
Make Dig Recipes
Our restaurants are exquisite places where we serve literally millions of pounds of vegetables every year. Some of those come from our farms but most come from our friends' farms, because there's no "I" in "team." (But there is "eat.") Which is now what you can do with our favorite summer recipes, inspired and edited by Dig chefs.
Ask Farmer Larry
Dig is a story about transformation. Because stasis is death and change is as good as a holiday. A huge part of that is asking questions, which we encourage you to do. Our farmer, Larry Tse (the charismatic tatted guy in that video above), is here to chat. Growing tips, Storm King dates (it's right by our farm!), and hopes and dreams all welcome.
Q: What fruits/vegetables can I grow in my apartment in NYC?
There are so many options, especially if you want to have a little fire escape garden or balcony plants! Outside of the traditional herbs (rosemary, thyme, basil, etc), our friends at Rise and Root Farm sell a potted tomato plant at the Union Square market that would be perfect for apartments. We also grow a variety of eggplant called "Patio Baby" on the farm that was meant for growing in a pot. Make sure they're in a sunny spot and if you can't put them outside, look into ways to pollinate the flowers yourself!
Q: Is it true that Larry uses his own tears to water seedlings?
A: It's mostly sweat, but occasionally tears.